Hi kittens ;3
Some facial updates for today!
My latest facial treatments at Beauti Instinct are Roller Treatments, as recommended by Auntie Rita. She says a lot of customers love this treatment :)
Basically they will use this spiky roller thing together with a customized cocktail (suited for your skin) to make your face more radiant, reducing pigmentation and scars.
Personally I don't think it hurts a lot, it just feels like something spiky massaging your face.
Endure. For the sake of beauty :)
Picture taken from
Tammy
's blog.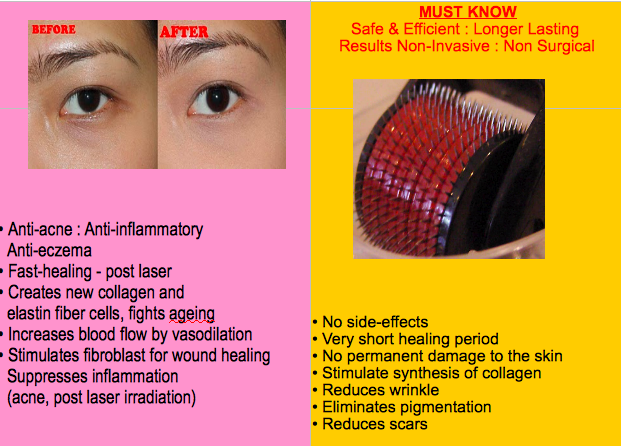 And here's my face without any make up (only with eyelash extensions which i cannot remove of course)
As you can see the scarrings have significantly reduced since months ago :)
And I don't have huge ass evil pimples as much anymore!!! Maybe just 1 big one in like 3 months?
The rest are usually just clogged pores caused by my make up but I can't help applying make up so.... I'll live with it! :x
Super happy!
I hope this improvement will keep up so that I can be their lifetime customer and sign a better package with them in future maybe! :)