Hi kittens ;3
It's only up till recently that I realized that I don't have much dresses when the occasion calls for it! :(
Most of my clothes are knitted tops and tank tops. And when I need something classier, I feel absolutely lost cause I'm always stuck with the same few black dresses..
And I'm quite sure I'm not the only one.
So thankfully there's Esnique! :)
Their latest collection Colourful Wonderland will definitely solve all your problems!
You know, classy dresses aren't always formal and matured looking~
This cute green dress looks like it'll be perfect for a picnic or a vintage photoshoot!
And I can't help taking a second glance at this bandage skirt!
Simple, professional looking and yet it looks super stylish with all the side details!
Stay in style at work with this piece! :)
And this Embellished Cut-out Shoulder Toga Dress was particularly HOT selling and now they have RESTOCKED it!!! :)
The embellishment makes this black dress look extremely glam and I love how it allows you to flaunt your shoulder blades!
The cutting of this dress is so flattering it'll definitely be perfect for a night out partying ;)
And the best part?
Quote "pxdkitty'' to get this Embellished Cut-out Shoulder Toga Dress at ONLY $23!!!! :D
I swear this would cost you close to $40 if you got it at retail shops in FEP! omg!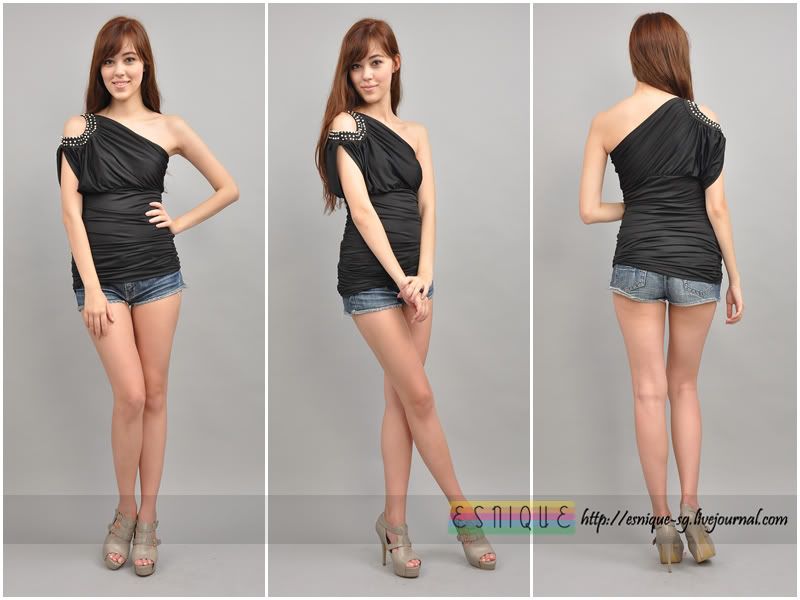 to be entitled to free normal mail!
Don't forget to also check out their What's Available section where all the last pieces from previous collections are!
Among it, I found this pink dress super sweet and pretty!
Red/pink dress ah? Can wear for CNY!!! #sosingaporean
Plus it's not those qi pao kind of designs which means you can wear it out even after CNY!!! :) yay! ^~^
So visit Esnique now and grab some of these pretty dresses for yourself today! :)