DISCLAIMER:
Before I begin, I need to emphasize that my skin isn't perfect nor flawless.
I DO go for facials (will state the facial place later on) as well.
I'm just sharing some facial tips which I've heard from all around which I find useful and effective for me in making my face better
and hopefully it will work for you as well :)
DISCLAIMER 2:
Picture credits to Google Images.
Pictures of products in this post are not the ones exact ones I'm using and are used for reference only.
Some tips to get healthier looking skin:
1. Drink lots of water
You there! Yes, you who's reading this right now, go get a glass of water and drink it before you continue with this post please~
I know this sounds really naggy but water is really important for your body!
Most of us don't drink enough water for our body, and even when we consume liquids, it's those sugary type which provides you with water plus tons of unnecessary extra sugar to your body!
I'm guilty of this too :(
And whenever I go for facial, the staff will tell me to drink more water cause my face is really dry and hence produce more oil!
Guess I really need this tip myself *gulp water*
2. Get enough rest
Your body needs time to help you repair those scars or produce new cells for your skin, and that time is when you're asleep.
It may sound extremely cliche but sleeping early really makes a difference to your skin!!!!
Everytime I stay up late I get really oily skin and also breakouts... not to mention the eye bags and dark eye rings :(
This is something I personally find hard to stick to, although I know it works, cause I always feel like I am more productive in the night.... yeah right, productive in producing new pimples :(
this picture makes me feel sleepy...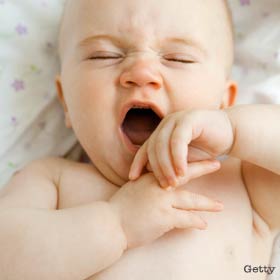 3. Ice facials
I watched this video of Michelle Phan which showed her using green tea ice cubes to rub on her face to get radiant skin and it seemed legit!
According to her video, it's popular among Korean actresses (who has like god-like smooth skin) and so I tried it out as well.
After washing my face, I'd pat it dry, run to my freezer and get a regular ice cube (too lazy to make green tea ice cubes, sorry), and rub it all over my face.
It makes me more awake, especially in the morning when it's bloody ass cold,
and the whole "constricting large pores" thing sounds like it makes sense, cause heat will cause expansion and cold will constrict!
So no harm trying this I guess!
After using ice on my face, I'll pat it dry cause I HEARD it's bad for your skin to let water dry by itself on your face.
4. Dry your face with tissue paper
After you wash your face, dry it with tissue paper instead of your usual towels.
I got this tip from the facial place that I go to!
Cause towels trap the moisture from your hair or body (even dry towels are exposed to bacteria) which allows bacteria to be present and get onto your CLEAN face when you dry your face with it.... *shudder*
I totally can't accept using towels to wipe my face now hahah, tissue paper ftw!
5. Remember to use a Toner
Toner or Astringent, is meant for closing up your pores so you need to apply this every time after washing (& drying) your face!
If you can't be bothered to apply anything else on your face, please at least remember the toner!
Cause you don't want to walk around the entire day baring your open pores to the world and welcoming bacteria to build their homes there, wtf :/
Also, after applying toner, BE PATIENT for about 5 minutes and DO NOT apply anything else over the toner until the toner has been absorbed by your skin.
Otherwise, it'll just be like mixing toner with some liquid foundation or whatever else and it WILL clog your skin, so BE PATIENT!!!
6. Apply sunblock
My facial place recommends me to apply sunblock everytime I'm out because prolonged exposure to the sun actually promotes clogged pores.
Also, I think it will worsen your acne scars if you're always under the sun without sunblock.
I used to use tinted sunblock (sunblock that has super good coverage like liquid foundation) but that somehow clogs my pores so now I apply sunblock and liquid foundation separately and it seems better.
But it will work differently on different skin types so you really have to test out and see which one's better for you.
Read online that you shouldn't buy sunblock that smells too fragrant cause it probably means that they added a lot of extra shit into it (to make it smell better to make you like it), which won't be too good for your skin I guess..
Also, someone told me that sunblock above SPF 25 actually clogs your pores more than those under SPF25... not sure how true is it so I'm just playing safe and getting those under SPF 25 :p
Anyway I'm not ALWAYS under the sun, just that for the brief few moments when I cross the road from Somerset to Cineleisure and the Sun goes like PIU PIU PIU and shoot its rays at me,
I'M PROTECTED NYAHAHA
7. Watch your diet
Sorry to say, but we all need to be more conscious of what we're eating.
YOLO, I know..... but you want to live your one and only life with fucked up skin and acne all over meh?
Food with lots of sugar, salt, oil, MSG... almost whatever that tastes extremely crazily good, is bad for you.
But you don't have to abstain from it totally, just don't binge and eat it everyday for every meal and in between meals cause that's going to mess your face up real bad.
Balance out between fast food and healthy (and probably bland and yucky tasting) food! :X
When I didn't watch my diet as much, I got like crazy amount of outbreaks along my chin area and jawline, IT AIN'T PRETTY MAN :(
Anyway, less junk food = less unwanted calories = get a better body?
Chio skin + chio body, good right!!! :D
8. Go for facials
And for me, apart from all of the above, I try to go for facials regularly and use the products from the facial place.
Cause I get those small comedones thingy which I won't advise you to squeeze it on your own cause I tried and it left me a million hideous scars.
For those who are interested in the facial place I go to which made my skin go from this (left pic) to this (right pic),
I've blogged about the entire process at:
If you're interested, please call them ASAP cause sometimes it's hard to get an appointment because a lot of people are literally fighting for facial slots there lol!
Early bird gets the good skin ;)
It's important for me to tell you that I SIGNED packages with them and paid for all those treatments I blogged about
here
, so you don't have to worry that it's a sponsored ad!
Beauti Instincthttp://www.beautiinstinct.com/
Phone & Opening Hours
Contact (main line):
+65 6733 9149
Address:
545 orchard road #03-14 far east shopping centre singapore 238882
Business hour: 11am - 10pm (Monday to Friday)
11am - 8pm (Saturday)
Closed on Sundays and Public Holidays
Anyway, Beauti Instinct currently has 2 special promotional price treatments which I just went for
and I will blog the FULL review about it very soon, so please wait for it!!!! :)
Here's just the promotional prices for the 2 treatments if you're kiasu and want to book an appointment first hehe!

Eye Resurfacing Roller Therapy
(Perfect for people who have tired eyes, puffy eyes and dark eye rings, results can be seen after 1 session)
Usual price @ S$299.00
Now Trial @ S$169.00

Radiance Whitening Treatment
(Perfect for people with acne scars and uneven skin tones and you can see some results after 1 session, I will post pictures of my experience asap!)
***Mention PXDKITTY & enjoy a trial session for
ONLY S$ 199.00
Usual price @ S$ 333.00 (Save $134!!!)
Offer's valid till end May 2012,
Do remember to book appointments early cause they are usually packed!
Some pretty clothes to share for the day!
Jipaban's new updates!
Striped knitted topsssssss :)
cause sometimes I literally have to PRAY for rainy days before I wear my other knitwear, LOL
And I'm the kind of person who is super indecisive and can't make a choice between pretty clothes of different colors and would end up choosing BOTH instead!
Hahaha!
The light weight cape trailing behind your figure gives that extremely ethereal vibe
and I think it'd look gorgeous if worn with a bohemian headband, loose messy curls and gladiator sandals!
That's all for now!
I hope this post has been helpful to all of you!
Will have more tips/ tutorials/ reviews if you guys like them in future, do let me know! :)

Thanks for reading, love you all! :)