Saw this picture of Tiffany & Co. inspired nails on Tumblr the other day and it looked simple enough to do,
so I decided to paint my nails the same way :)
(picture credit to tumblr)
What you'll need:
Base coat
Teal/ Tiffany blue nail polish
Shimmery top coat
Glitter nail polish / glitter
Top coat
I'm painting on a plastic nail here because it's easier to show you all how I did it haha!
Start with your base coat to protect your nails :)
Apply the teal/tiffany blue nail polish (apply 2 or more layers if it is not opaque enough)
I bought mine at $2.50 for 2 at Bead Street @ Cineleisure!
Super cheap!! :D
Apply the shimmery top coat at the tip of the nail (to act as glue for the glitter)
You can skip this step if you have a good glitter nail polish, but I only had glitter at home so I did it this way haha
Sprinkle glitter on top of your nail before the shimmery polish dries.
This will help keep the glitter in place wherever you want it to be :)
You can even try drawing shapes or lines with the top coat and then sprinkle glitter for it to stick onto the nails!
Wait for it to dry completely and then apply your usual top coat
And you're done with your Tiffany & Co. inspired nails! :)
I cut my nails kind of short because I cannot function with long nails especially when I put on contact lens and accidentally poke my own eye fml
So yours should look a lot better than mine if your nails are longer! :)
But I really like this design because it's easy to do but still looks quite decent even with my stumpy short nails!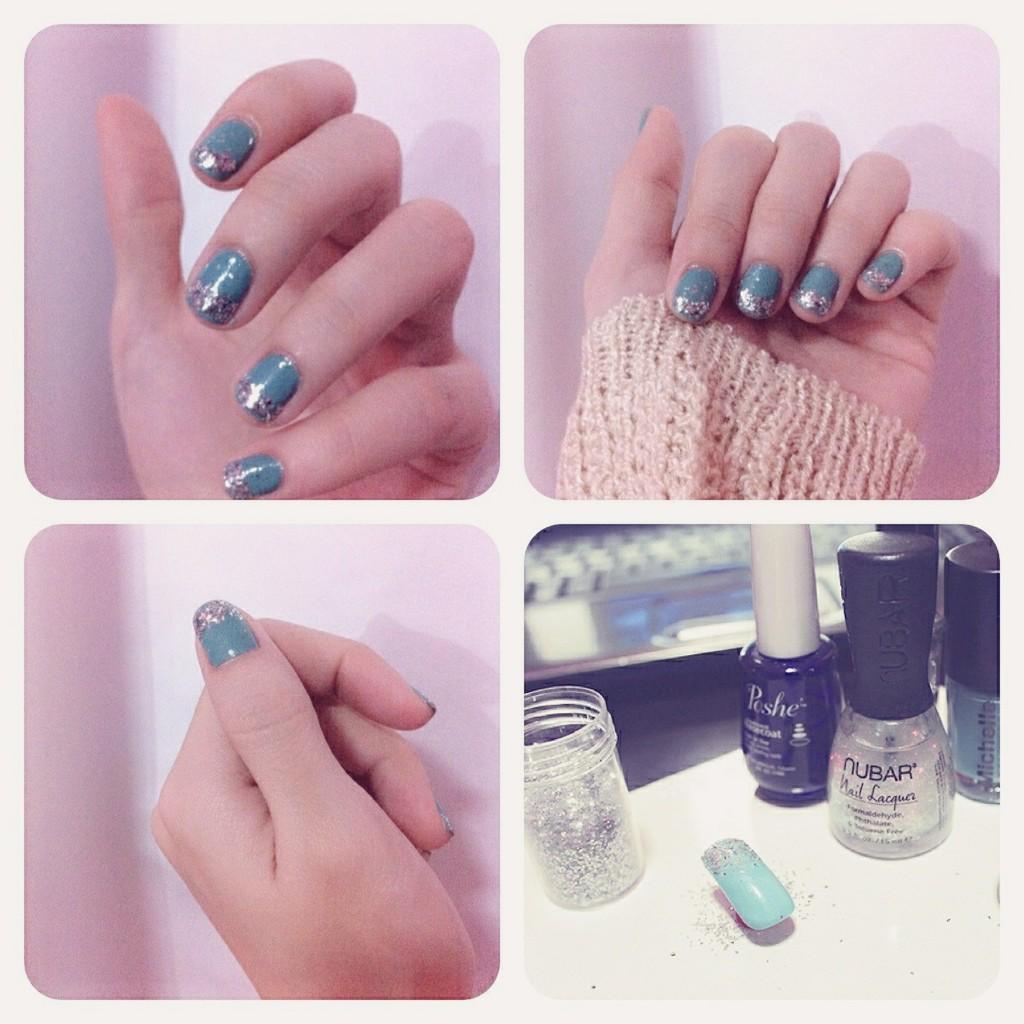 Hope you all liked this simple nail tutorial! :)
Thank you for reading, love you all!